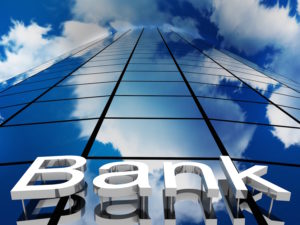 We like to blame the bank but they are a service provider just like your plumber or accountant. Sure, they should know better and never screw up, but that is not the case as we know. What we really need to do is look at how we can monitor our service providers efficiently and with more savvy. Here are some good things to look for in any bank:
Transparency – The bank's online capabilities should be up to snuff. You should be able to log in to your online profile and see all accounts under your social or tax id number at that bank, and all activity on each of those accounts. Your transactions should be showing up within a day of creation. This is important because you will not remember at the end of the month where you bought a candle yesterday. To be efficient and smart about monitoring your banking, you should be able to look at it every day. Some banks will even send you texts to alert you when a transaction hits your account!
Accountability – Statements should drop quickly after the end of each monthly period. It should not take weeks to produce a bank statement for your accounts. When you get your statement, look at it. Just take a quick little look to see if everything meets with your approval. After a plumber fixes your faucet, you will probably try out the faucet to see if it works, right. Reviewing your bank statements is the same thing – make sure they did their job.
Respect – Okay, this one is mutual. Your bank is a business that makes money off of your money. Banking is a sophisticated industry but the basic premise is that they use your money on deposit as leverage for other investments that earn them lots of revenue in the form of interest. Every time someone borrows money from them – whether it is by using a bank credit card, taking out a mortgage or car loan, or over-drafting an account – the bank makes money. If you overdraft your account, you are borrowing money from the bank without their permission. If you do it often or they don't know you, they won't want to give you instant credit for your deposits because you are a high risk. Don't be upset with your bank because they charged you for it – would you trust someone who borrowed money from you without your permission?
Affordability – Since banks are making money on lending, beware of those that are charging you for account fees. Usually the bank will have an account that is the right fit for you based on your activity and average balance. If you have a high average balance then you can usually manage a lot of transactions through the bank for free because you have provided the bank with enough funds on deposit to increase their ability to make more loans. If you don't have a lot of money on deposit then you haven't given them any way to make money and, since the bank has to pay its tellers and maintain the technology that processes all of your transactions, they will pass that cost along to you. Select an account that works best for you and then keep an eye out for those bank fees – some banks will slip them in when you aren't looking.
You are your own best defense against bad banking – be aware and be safe.
About Complete Controller® – America's Bookkeeping Experts
Complete Controller is the Nation's Leader in virtual accounting, providing services to businesses and households alike. Utilizing Complete Controller's technology, clients gain access to a cloud-hosted desktop where their entire team and tax accountant may access the QuickBooks file and critical financial documents in an efficient and secure environment. Complete Controller's team of  US based accounting professionals are certified QuickBooks
TM
ProAdvisor's providing bookkeeping and controller services including training, full or partial-service bookkeeping, cash-flow management, budgeting and forecasting, vendor and receivables management, process and controls advisement, and customized reporting. Offering flat rate pricing, Complete Controller is the most cost effective expert accounting solution for business, family office, trusts, and households of any size or complexity.
https://www.completecontroller.com/wp-content/uploads/cclogo_main-long-300x63.png
0
0
Complete Controller
https://www.completecontroller.com/wp-content/uploads/cclogo_main-long-300x63.png
Complete Controller
2016-09-19 13:30:19
2017-11-10 18:02:04
How to Pick a Bank You Can Actually Trust