Bookkeeping Services – Costa Mesa, CA

As business people, we know that time is money! The best use of your time and energy is growing your business, satisfying your customers and improving your products and bookkeeping services. Stay focused on what you do best and let Complete Controller take care of your bookkeeping in Costa Mesa.


Your books are not a secret (especially from you). Our approach is to keep you informed about what is happening within your business. We believe that educating you about your business performance is smart business. We encourage questions and will always take the time to explain our numbers and help you develop reporting that suits your unique business model. We fit where you need us, working alongside of you or handling all of the bookkeeping tasks for you. With Complete Controller you get the support you need, when you need it, at a price you can afford. If you are a business owner, you have enough to worry about. Let Complete Controller, Costa Mesa, handle your books so you'll have more time to concentrate on your core business.



Why Choose Complete Controller – Costa Mesa Bookkeeping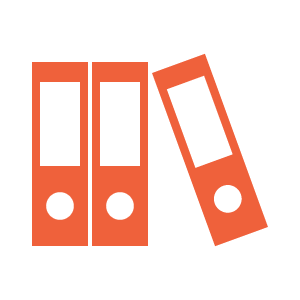 Delivery
Our bookkeeping services are performed on a secure cloud desktop where you have access to QuickBooks, electronic document storage, and critical business tools. Your access is on-demand so you never have to wait for information about your business – just log in and see your business bookkeeping in perfect order.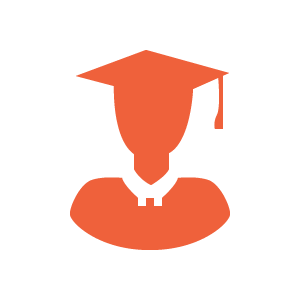 Pricing
Complete Controller has bookkeeping service plans to meet every budget. Starting as low as $122/month we scale to meet your needs for frequency of service and business complexity. Look no further to find the perfect fit for business bookkeeping services in Costa Mesa.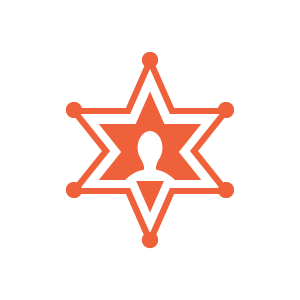 Why Complete Controller
Make sure you're outsourcing your bookkeeping services to a firm you can trust. At Complete Controller | Costa Mesa we serve all your online bookkeeping services and operational support needs. We're here to help take your bookkeeping services for small business to new heights.
---
Thank you to our Complete Controller for all of her efforts. I hope we effectively warned everyone that it would not be easy! I'm glad this is the team that took on the task, we appreciate everything you have done and are doing.
Turner Group Inc.
 Business Owner
"To be honest, my Complete Controller experience has been great! My team is very helpful. They handle my accounting so I don't have to worry about it."
Red River Restorations
Business Owner
I appreciate the accounting Complete Controller has provided and am grateful as it has created a bridge to us moving forward with the growth of Aperity.
- 
John Madalon, President
Aperity LLC
Business Owner
Complete Controller is fantastic and very responsive. My controller was able to get my books in order lightning fast so I could prepare for the tax return! They did a great job!
LCI Partners LLC
Business Owner
I really appreciate Complete Controller and your team. Everyone has always been very attentive and professional. Thank you very much for everything.
PrintSmith Solutions
 Business Owner
When we first started our business 5 years ago we knew nothing about financial controls. As the business grew we noticed a lot of waste but had no way to know for sure. After signing up with Complete Controller we were able to look at our business from the top down and see the gaps. We were able to make adjustments and slowly increase our net profit over time. This led to us having rock solid books in year 5. Because of this we now have an opportunity to sell our business to a very excited buyer. His quote, 'Your numbers look fantastic!' Without your help it would have been hard (if not impossible) to prove those numbers. Thank You Complete Controller!
Burger Monster
 Business Owner
We are so glad that you came in to speak with our tax accountants. Our experience is that Complete Controller is very professional and capable. Every time I go to the desktop to check on our clients work, everything checks out, and your platform is perfect for international clients that have businesses in the United States that want to be able to watch the performance of their ventures. Thank you for providing such a valuable service.
- 
Robin Massingale, CPA, MST
Allen, Haight & Monaghan LLP
 CPA / Accounting Expert
My service has been fantastic!
- 
Terri-Lynn Vearer, Controller
Antistat
 CPA / Accounting Expert
Our company is extremely pleased with all of your hard work and continuous efforts in providing excellent service. The paperless accounting system has been such a huge convenience and has really worked out for us.
Coast 2 Coast Funding Group
 Business Owner
My books were co-mingled and they did a good job getting them untangled. Our CPA said they looked good! This service is great for a small businessman like me.
MTF Properties
Business Owner
As you all know, Margaret and I made the tough decision close to a year ago now that we needed to sell our business. So, we now have a buyer who signed a purchase agreement yesterday and paid a deposit. I've discussed with the new buyer how pleased I have been with Complete Controller and that he should consider keeping you on…to provide some bookkeeping stability while he learns the business. It has been an absolute pleasure working with all of you and I wish you all the best going forward.
Newport Beach Vacation Rentals
 Business Owner
SLFEMP Music LLC
Business Owner
I am glad that I have reached a point where I am able to begin to get some clarity on these "scary" numbers, that have been so mysterious to me. It's a little painful in that, it is uncharted territory for me, but at the same time, there is a glimmer of relief that some progress is being made. Thank you and everyone involved at Complete Controller, for your assistance and kindness.
Coast View Plumbing
 Business Owner
We want you to know that your help in getting our accounting organized is invaluable and has helped us to greatly increase our ability to improve in all areas of our business. The monthly reports and reconciliations have given us the ability to keep a pulse on our finances. The access we have to you and your staff has been amazing.

We would highly recommend Complete Controller's services to anyone requiring Quick Books help and financial maintenance; you have been amazing. Thanks so much – for everything!
Tolly, Inc.
 Business Owner
'I am very happy with your service and my Complete Controller accounting team. Everyone at Complete Controller has been great!'
Wonderleaf
Business Owner
Complete Controller has become our singular dedicated bookkeeping resource and we are very happy with the service, accessibility, and teams that support our clients.
Keystone CPA, Inc.
 CPA / Accounting Expert
Thanks for all you do for us. Very much appreciated!
Laurance Investments
 Business Owner
"Complete Controller is a great service. My team did a great job!"
- 
Tony Figurelli, President
Anchor Bar
Business Owner
Our Complete Controller team does a good job. They are always very responsive.
Trinity Financial Services LLC
Business Owner
Complete Controller did a great job getting my financials cleaned up so I knew how my business was doing. I'm very happy with the services and my team, they communicated well with me and got the books cleaned up.
Magnolia Bistro LLC
Business Owner
Our firm has been working with Complete Controller for years, Complete Controller is very professional and I love working with the team that is dedicated to my clients. My clients are very happy and every time I have questions, I get answers fast.
Hall & Company
 CPA / Accounting Expert
We really like working with your company. We feel like you are always there for us no matter what we need. Even if someone is out of the office or on vacation, there is always someone else who is available and willing to help so we are never left without the support you give us.
As an accounting and tax professional and former IRS Field Agent we can meet any of our clients personal or business compliance needs. The biggest need in the SME market (our target market) is understanding the integral relationship to accounting and taxation. Good accounting leads to good (minimized) taxation. Our customized chart of accounts captures the data (fringe benefits) necessary to minimize tax liabilities.
I have worked with Complete Controller for a couple of years now and with Complete Controller doing the bookkeeping it makes it very easy for me to knock out the Tax Returns.
The Accountant on Call
 CPA / Accounting Expert
I want to thank Complete Controller for their assistance in helping our entities get their books in order this last year. It was a very big job and required the help of your team to do this. We are bringing another restaurant to you next month and that will be our fifth.
Square One Dining
 Business Owner
We grew our business from a $80K company to a $180K company with Complete Controller. Our books are clean and my accounting team has done a fantastic job!
Carbon Chemistry LTD
Business Owner
Complete Controller's work is clean and requires only very minimal adjustments. This makes our job easier. I can see why our client changed bookkeeping services.
Baroldi & Associates
 CPA / Accounting Expert
I would be dying if I didn't have Complete Controller's support, they help me run our back office. I love working with my Complete Controller accounting team because it feels like they are in my office with me. The communication is excellent……literally feels like they are right by my side. Thank you Complete Controller!
Afters Ice Cream
 Business Owner
The team was very professional and we truly appreciate the effort you put in!
- 
Lilibel de la Puente, COO
Ace Machine Design LLC
Business Owner
I subscribe to your Oversight & Training package and I have learned more in the past 1 hour than I have from talking with others for months. What a great service!
Blueberry Funding
 Business Owner
It's a pleasure working with you.
Think Ink Marketing
 Business Owner
Complete Controller is a pleasure to work with for all your company's accounting needs. They are quick, efficient and professional. If you are looking to outsource your bookkeeping and accounting functions, I highly recommend them.
Small Business Tax, Inc.
 CPA / Accounting Expert
Complete Controller has earned my recommendation. They have established guidelines that allows them the ability to grow with quality controls in place. The follow-up and audit functions they have established are better and more reliable than a bookkeeper without supervision. The client feedback has been very good from a customer service point of view as well. They are a reliable solution for CPA clients in need of bookkeeping services.
- 
Lisa Brockett Jacobs, CPA
I have another referral for you. The company is growing so they are struggling to keep up and frankly don't have a good grasp on what we consider basic accounting principals. I thought they would fit well with your service packages and what you provide. I forwarded them your information and a copy of your brochure.
- 
Jeffrey S. Fields, CPA, MST
Windes
 CPA / Accounting Expert
We have been very satisfied with the services your company has provided us. Thank you Complete Controller very much for the help. We greatly appreciate you!
Prestige Motorcoach Corp
 Business Owner
Thanks a bunch! I appreciate all of you! You guys were a real godsend for me. Things keep looking better and I'm so appreciative of how nice and understanding and helpful you were through everything. I was afraid you'd say you didn't want to take my case on. I just want to give you all a big hug!
- 
Bill Welch, Owner/Broker
Performance Realty
Business Owner
We have many clients with Complete Controller…the secure vpn is extremely easy to use, I love having live access to the QuickBooks file and it is convenient to make adjusting entries quickly. The Complete Controller teams do a great job!
Marcum
 CPA / Accounting Expert
Thank you very much. I sincerely appreciate the GREAT SERVICE!!!
Metal Supply Inc.
 Business Owner
'My team is first rate and professional! We enjoy working with you.'
Trinidad Holdings Company
Business Owner
You guys do such a great job! Our clients are very happy with your services and I definitely recommend Complete Controller to my clients.
- 
Arif Ali, CPA, CA, CGMA, MA in Economics
AA CPA Tax Strategist
 CPA / Accounting Expert
Is the camera rolling? My testimony is very simple, Complete Controller was able to do everything they said they could. I enjoy working with my dedicated Complete Controller accounting team and would recommend their services to anyone in my industry. Thank you for getting things up-to-date and thank you for getting it right!
Smartway of the Caorlina's
 Business Owner
Our client is extremely impressed with Complete Controller's services!
Kerl and Co. CPA
 CPA / Accounting Expert
I have been with Complete Controller for three years! You guys are so awesome, my dedicated team is on top of everything. I love getting my reports and my CPA has never been happier with the numbers. I recommend Complete Controller to all my colleagues and friends. If you are a lawyer and need your books done right…do yourself a favor and get Complete Controller on your team!
Law Offices of Mary-Ann Noiroux
 Business Owner
Thank you Complete Controller for your service, reliability, technology, and integrity – all critical to sophisticated start-ups and deserving entrepreneurs. Your level of service is a must in today's world and rarely delivered as well.
That's amazing work to get the year-end done by Jan 7. Most appreciated.
- 
John Kinross-Kennedy, CPA
Zamucen & Curren, LLP
 CPA / Accounting Expert
As my firm grows and develops its expertise in our core offerings of tax and financial planning and tax preparation, we have decided to retire our in-house bookkeeping model. We now use a company that specializes in bookkeeping and controller level services to complete the work for us, Complete Controller. Complete Controller is a well-established bookkeeping firm that shares my belief that expert services should be accessible and affordable to all small businesses and households. I have been working with them on several client accounts over the past year and have been very excited about their level of expertise, communication, and accessibility. They provide me with an interface so that I am still able to interact with all of my client's books and records, even though they have taken on the day to day bookkeeping work. I am very pleased with their solution and have every confidence that you will be as well.
Seale CPA & Co.
 CPA / Accounting Expert
We are very lucky to have found Complete Controller. They have not only simplified our bookkeeping, but they have given us the tools to take a proactive approach to managing the company's financial resources, allowing my team to make timely decisions based upon accurate financial information. In short, Complete Controller has transitioned our company's finance department from a liability to an asset.
Keyport, Inc
 Business Owner
Working with Complete Controller is a really positive experience. We don't really check the books that often because we know they are doing a great job and our CPA said that accessing our work is an easy process.
School of Style LLC
Business Owner
I have had the opportunity to see Complete Controller grow into an amazing bookkeeping firm. The problem most small businesses have is that good management accounting takes someone who knows how to keep company records for management's needs as well as for tax records. And that means a 'controller' which is often way to expensive for a small business. And this is where a firm like Complete Controller can not only save money but also provide the type of financial records that help a small business be a financial success.
We love the Complete Controller team, they have really helped us get to the next level with understanding our job costing and making sure the books are tight. Nothing slips through the cracks under their watch and we always have access to an expert. The Controller support is amazing and they are definitely QB guru's. I wish I could know as much as they do about QuickBooks but it would take me 20-years to get there!
Harbor All Glass
 Business Owner
Everything is going great! The desktop is very easy to use and we recommend Complete Controller for bookkeeping.
So far so good! We've been working well with the Complete Controller team. On last year's books, the client thought we had a discrepancy in revenue and your team double checked the income and it was perfect.
Ralph J. Garrido & Associates, Inc.
 CPA / Accounting Expert
"I love working with each of the staff at Complete Controller and I think everyone and the company is amazing".
Aqua Chem Engineering
 CPA / Accounting Expert
As an entrepreneur, whose sole purpose is to offer my clients creative solutions to essential business functions that often overwhelm small to mid size business owners, I am often searching for other such companies. Complete Controller has created tailored plans for my clients that will assist them with overcoming their accounting challenges. Referring them not only benefits my clients, it continues to be a value-add to my business. There is no doubt that I will refer them time and time again.
The Olive Brand
 Business Owner
Complete Controller provides the bookkeeping and accounting solutions your company needs.
You wear a lot of hats as a small businessman, but you might not be good at all of them. And one of the biggest areas that I found that's really needed is the backroom and in your accounting. You need to know the numbers, you need to know your cash flow, you need to know all those things that are working. My accountant…recommended Complete Controller. Jennifer Brazer and her group there…all those folks have just done a fantastic job for me. Anyone that's out there in business…knows that you're always needing your files, your projections, your articles of corporation, all those things; and the nice thing about Complete Controller is that they keep that all in a very organized manner at your fingertips.
Wrightwood Guest Ranch
 Business Owner
My Complete Controller experience has been great! My team is always responsive and knowledgeable and my CPA said they do a good job. That's why my other company is with you too.
G1 Perez LLC
Business Owner
"In my previous company, my bookkeeper lacked integrity and to make matters worse wasn't a very effective bookkeeper. My books were an absolute mess. Complete Controller came on board and righted the ship back on course until I sold the company. When I started my next company I immediately turned to my trusted-advisors and friends at Complete Controller to not only manage my business books this time, but to handle my personal books as well. Now I can sleep at night knowing all my financials are in order."
- 
Paul Aubin, VP of Marketing & Leadership
Covenant Consulting and Counseling LLC
Business Owner
I thoroughly enjoy using your service! I rely on my bookkeeping team to do all of the bookkeeping. They are friendly and thorough and my CPA said they do a good job.
Good Day LLC
Business Owner
'Complete Controller has taken good care of me and I will not hesitate to recommend you and your services.'
Hopewell Funeral Home
Business Owner
…at the last full board meeting several comments were made that they were the best financials they have ever seen! Many other members agreed!!! Great job Jennifer! Thank you!
Birth Choice Health Clinics
 Business Owner
I am extremely happy with your expertise and service. I was so impressed that you not only ask the right questions to gather information about my business but you also provide the tools for me to provide that information to you. I love that you make custom forms and train my staff. Thank you.
Breer Law Offices
 Business Owner
"I have had a great relationship with my Complete Controller team, they migrated me over from Xero accounting software and I am extremely happy with QB desktop and its functions. My Complete Controller team is attentive and not a run of the mill staff. They are very knowledgeable and I could not be happy enough!"
Forward, LLP
 CPA / Accounting Expert
Complete Controller is responsive and has worked to keep the accounting accurate. They've done a good job!
Big Fish Tavern
Business Owner
Thank you so much for being so understanding and cooperative with my craziness. This has been such a struggle for over 8 years and when I met Jennifer I finally saw the light. I knew things would get better! I can still see the light and I know we are so close…I just need to stop finding receipts everywhere I look. Once again thank you so much…I appreciate all your hard work!
Judi's Pet Grooming
 Business Owner
No problems at all working with the good folks at Complete Controller.
My Controller and Bookkeeper have been great communicators and absolutely perfect supporting me with my business operations!
- 
Keith DeMattis, President
Nana's Secret LLC
Business Owner
I love the easy access to jump into my clients books and find all the accounting completed. I highly recommend Complete Controller!
Robert MacBurney, CPA, CVA
 CPA / Accounting Expert
"I've had first rate service with Complete Controller. I have always received excellent services from my accounting team."
- 
Richard Hallett, President
Red Barn Guest Ranch, LLC
Business Owner
"I am very happy with my services and my accounting team. You do a great job with my accounting and I'm very appreciative."
Humane Care Medical Group
Business Owner
We are very happy with our services and our accounting team. Your company has been very helpful with getting our accounting accurate.
- 
John Nottoli, President
Marisol Therapeutics
Business Owner
" The overall service exceeded our initial expectation and we are happy with the accounting and customer service. Our team is always available to assist us and our CPA said you do a great job."
- 
Bryan Rosenkranz, Owner
Strikepointe Media, Inc.
Business Owner
It's great working with Complete Controller. The feedback I get from my clients is amazing. Thank you Complete Controller!
J.W. Bigg & CO
 CPA / Accounting Expert
Complete Controller's services are valuable to companies in my industry! My bookkeeping team was easy to communicate with and did a great job on the accounting.
CCC Training
Business Owner
Complete Controller is a great investment for any company wanting to take their bookkeeping to the next level. I love working with Complete Controller because their dedicated professionals take over the accounting functions and provide accurate up-to-date financials which I feel 100% comfortable relying on to prepare the tax return. I highly recommend Complete Controller for your accounting needs. They are the best at what they do and your accounting team of experts should be the best. It's an investment worth making because if you know your numbers, then you know your business!
TM Tax Services
 CPA / Accounting Expert
It sounds like we have referred several clients to Complete Controller and they are all happy. Everyone here knows who you are and what you do so we are referring all of our bookkeeping to Complete Controller. Thank you for your help and being a trusted resource to our clients.
- 
Rob Henderson, CPA, MST
Windes
 CPA / Accounting Expert
"Yes, the team has done a great job catching up our transactions and training me how to operate in QB Online. They are helpful, friendly and the books look great. Their training in QBO has prepared me to manage my own books moving forward. Complete Controller helped me get to that point."
- 
Hagen Holmes, Managing Partner
MHTT Co, LLC
Business Owner
"My accounting team does a great job and I would recommend Complete Controller!"
Passive Income Investors
Business Owner
Since its inception, Complete Controller has been a key component in our management company's business model. With their level pricing we can easily bundle their service with ours and subcontract Complete Controller to care for my clients' operational assets. Complete Controller demonstrates their commitment to excellence by always providing my client's staff with excellent training and going the extra mile to get them on track and running smoothly!
Self Storage Works
 Business Owner
Thank you, and all the staff at Complete Controller, for your services over the years. You were an important part of helping us to grow our business.
A & O Constructors Inc.
Business Owner
To start I gave Complete Controller one of my most challenging clients. That client used to call me all the time with one fire-drill after another. My best testimony to Complete Controller's expertise and ability to win over the toughest cases is just this: That client doesn't call me all the time anymore! They are a great resource for my firm.
Hall & Company
 CPA / Accounting Expert
I LOVE your service. Otherwise, it would take me a week out of every month to do the books. This is the best thing ever!
Excelerate Capital
 Business Owner
Complete Controller did a great job assisting us with our business needs!
- 
Robert Madden, Vice President
Trojan Financial Services LLC
Business Owner
…happy that Complete Controller was able to clean up the financials for clients who had put off their accounting for awhile. I appreciate your staff getting the books cleaned up so swiftly! It makes my job easier!
Complete Controller is a dream to work with, everything is great! Sherri is amazing and although the on-boarding was comprehensive, Complete Controller made it seem simple. The platform is very easy to use and they live up to their name as CPA's best friend.
Harvest 360
Business Owner
Complete Controller helped me to get my financials in order so I could see how the business was operating.
"We are very happy with our Complete Controller team, they do a fantastic job. They are always responsive and their accounting is accurate. Our CPA said the financials look great, no problems. The cloud desktop has allowed us to provide access for many people in our company and is really easy to use. It has been a pleasure working with Complete Controller the last few years!"
You Bar Inc.
Business Owner
We hired Complete Controller because we were going through a stage of rapid growth and we needed somebody to help us restructure our accounting and finance processes. We've recently added several locations to our already large portfolio and with the help of Jennifer and her team we've been able to scale without adding any labor on the back end. The focus on streamlining the back office and transforming our practices to be more refined has saved us a tremendous amount of time and increased the accuracy of our financial reporting. Complete Controller is always there to answer our calls and we really appreciate the mentoring and support.
Supercuts Franchise Group
 Business Owner
"Complete Controller has been great, my team has handled my accounting really well!"
- 
Giovanni Stein, President
NoteVestors
Business Owner
After working with 4 different accountants for my small business I was introduced to Complete Controller by a trusted business associate of mine. From the get-go they were different. They understood the technology and they already had the processes in place. I used to have to play phone tag with my accountant to make sure my books were clean and processes were being followed. Now I don't worry about my books or my accounting – it is a huge weight off my shoulders and Complete Controller has been worth every penny.
E-Cig Vault
 Business Owner
I was blown away by the process! It is easy to follow, concise and, best of all, financially and environmentally conservative. A great program that I would encourage all my clients to take full advantage of!
UBS Financial Services
 Business Owner
We really appreciate all the hard work and support over the past years and your accounting team getting us to this point!
My client used several bookkeeping services before finding Complete Controller. Complete Controller has been very nice work with and they have been extremely responsive. It is great to get good reporting and we are very happy with their work.
Waldron H. Rand & Company, PC
 CPA / Accounting Expert
"My Complete Controller accounting team did a great job. They helped me to get my books current and I'm happy that I'm able to develop processes now to move forward."
- 
Vicki Sokol Evans, President
The Red Cape Co.
Business Owner
"I am very happy with my services and my team. My Complete Controller bookkeeper has done an excellent job with my accounting."
- 
Lyndon Brown, President
Alpha Omega Construction
Business Owner
Complete Controller has helped us through the toughest times we have ever faced in business. We subscribe to both your Private Services to manage our home budget and accounts and your Business Services to manage our company. Your staff has been friendly and helpful every step of the way and your hosted service allows me access to the books to invoice my clients and review our cash flow even on the weekends. Thank you for always having our best interest at heart!
DogSport LA
 Business Owner
"You have done a wonderful job for us over the past 3 years. I am very happy with my services and my team."
Schola Publishing
Business Owner
By the way just heard HUGE praise for Shannon at Complete Controller, YouBar loves her.

Additionally, I have been meaning to write you to give you praise on Candy and Amy. Any time there's even a hint of an issue I know Amy has it handled. It's also been really great working with Candy these last few months; she seems to be very well organized. Thank you!
Hackler Flynn & Associates, APC
 Business Owner
We began working with Complete Controller in January 2008. Since then our experience has been great. They provide excellent service at a reasonable price.
Yankee Mini Storage
 Business Owner
I love working with my Complete Controller team, they have all been wonderful. What you've done for what you charge is amazing. My marriage is better, my life is better, I sleep better at night.
Pinnacle Micro
 Business Owner
One of the primary elements for companies seeking investors or partners is the utilization of a third party accounting solution.
Conaway & Conaway
 Business Owner
The thing I love about Complete Controller, and discovered the first time I used you, is that I don't have to go double check everything you do. The work is done with experience, knowledge, and expertise behind it, so I don't feel like I have to constantly be double checking it, like I would if I were working with someone who doesn't know what they are doing. The desktop access makes it so I don't have to ask clients for things and have them dilly-dally or tell me something is coming, only to find that it isn't. I can just go to the desktop and have everything right there. After bringing on multiple clients, the access through my own desktop has been great because everything is there in one place.
Layne Lauritzen, CPA, PC
 CPA / Accounting Expert
I am very happy with my services. My controller is fantastic and my bookkeeper is new, but great to work with. The desktop was easy to use and my CPA said you did a great job on the books. I appreciate the service and would definitely use Complete Controller for my future businesses too.
Whodini Life Corp.
Business Owner
I am so pleased that I selected Complete Controller to handle the accounting portions of my business. I am not the most organized person in the world so having her and her staff in the background helping in this area has given me the confidence to go after large opportunities which I hope to see realized in 2009.
EVMS Search
 Business Owner
You guys ROCK! Seriously I have never had such a competent team and never have to worry if things are being done correctly or not and ON TIME!!! Cheers!
Natural Healing Center
Business Owner
I am a CPA in Encino and have had the pleasure of working with Complete Controller on a mutual client for the past several years. Interfacing with them to solve issues has been fantastic. They set up a 'virtual' set of books for the client where we can all collectively discuss the financial statements together. Adjustments can be made in real time while we view the financials from different locations. It certainly saves time and money! I recommend them to any company wanting to outsource their accounting function.
Rose, Snyder & Jacobs LLP
 CPA / Accounting Expert
'I'm very happy with our service, Complete Controller has been great!'
Any questions, changes, or comments are always handled timely. Our client is very happy with Complete Controller and it is working great!
SingerLewak
 CPA / Accounting Expert
The work product is very good, we really like the platform.
"The Complete Controller service and processes have been fantastic! It was truly the complete package. Your teams have always been responsive and the financials were complete and accurate. My CPA thought you did a good job as well!"
- 
Chuck Goetsel, President
Socialwise, Inc.
Business Owner
Thank you Ladies for all your help. My Bookkeeper has been very helpful in educating me on how to best explain all the details of my financial reports. Complete Controller does a great job and I am now confident about my bookkeeping and reporting. I appreciate all your support!
Heba Farag, M.D.
 Business Owner
I enjoyed the work and really love the environment and structure of Complete Controller.
I've tried other companies, I am glad to find something that works!
Schoelles & Associates Inc.
 CPA / Accounting Expert
My clients are very happy with Complete Controller, the books are intact and it makes my job a piece of cake!
Diehl & Company, Inc.
 CPA / Accounting Expert
"My team does a great job. They are friendly and knowledgeable!"
- 
Josh Ashby, Attorney at Law, Managing Partner
Ashby Law Group LLLP
Business Owner
---
Thank you for taking the time to learn more about how Complete Controller can help you achieve your goal of maintaining current, accurate and accessible financial information so you can run a successful business. Complete Controller was inspired by recognizing the desire of business owners to save time without sacrificing quality.
As CTO, Victor Guthrie brings a wide, in depth range of both technical expertise and customer interface skills to Complete Controller. His focus throughout his career on filling the gaps between sometimes-disparate computer systems benefits Complete Controller as he builds sophisticated solutions based on program integration.
Lori Holland joined Complete Controller as COO and brings over 20 years of accounting experience to her position. She is a Certified Public Accountant and has worked in both public and private sectors. She specializes in small business start-ups assisting companies to develop internal control structures as well as related policies and procedures.
As Director of Client Relations, Drew Dearlove brings us his passion for exemplary customer service and sales practices. "Making sure our clients are well cared for and happy is my top priority. My greatest satisfaction comes from seeing our clients enjoy success. Please do not hesitate to contact me with a special request.
---
Complete Controller Costa Mesa Address

600 Anton Blvd. 11th Floor
Costa Mesa, California 92626
Complete Controller Costa Mesa Office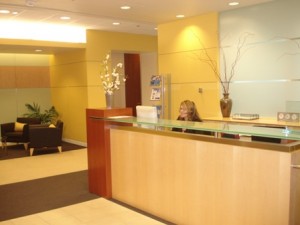 ---