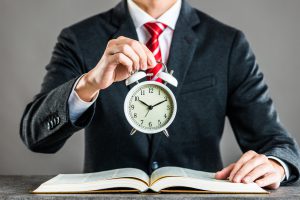 Managing HR in a workplace can be an arduous task especially if your business periodically has to take on projects that require changing employee hours. In this fast-paced world, many businesses have emerged who offer round the clock services because they are serving their target market in more than one geographical location. Consequently, employees have to continuously work on rotatory shifts so their work hours will be variable as well.
This situation might be unavoidable, however, a company can take certain measures to ensure that their employees are able to handle changing their hours in a better way. It is most appropriate to ask your employees before any such measures are taken. However, even before asking, you need to take certain steps which involve finding answers to certain important questions in this regard.
Key Steps to Changing Employee Hours


Are the Employees Exempt or Non-Exempt?
Starting off with the process, it is important to differentiate exempted employees from the non-exempted ones. Exempted employees work at a fixed salary regardless of them putting in extra shift hours. However, non-exempted employees are paid at an hourly rate and, if they go over their limit of weekly hours, they have to be compensated for those as well. You may not be able to hire everyone on a fixed salary because that also requires adherence to certain federal laws.  
What are the Requirements?
Businesses often want to run for a prolonged number of hours and usually have a fixed number of employees to work with. Therefore, if everyone is coming and leaving at the same time, it will not solve the problem. Instead, changing the hours for some of those employees can ensure that your business is open for a maximum number of hours with the same number of employees. Essentially, you must figure out your requirements in order to find the optimum solutions.
What do the Employees Want?
You can spend hours and weeks planning and scheduling and, if none of your employees actually agree with it, it will end in disappointment. Therefore, it is recommended that you consult with your employees before coming to any conclusions. Someone might be willing to come early and leave early or others might want to work for 10 hours over four days in a week instead of five. The point is, you'll never how to sort out the problem with changing employee hours  until you ask them.
Is There an Alternative to Changing Employee Hours?
More often than not, it is good to have alternatives. Although, at times, you have to face reality. If the employee hours need to be increased because of a sudden increase in demand or any other reason, you may just have to do it. For exempt employees, you can do that without an increase in wages. However, that might result in dissatisfied employees, which can lead to decreased productivity and many other problems.
The best way to avoid a scenario where changing employee hours becomes necessary is by offering something in compensation for their additional services. You can plan a trip or offer them some sort of bonus at the end of the month, which reinforces their loyalty towards your company. Get an idea of what they want and take their suggestions seriously as they are key assets to your organization.
Maintain a Clear Line of Communication
It is never a good idea to keep your employees in the dark by not giving them the true picture. If your business is going through hard times and you need some extra push from your workforce, informing your employees and getting them on the same page is the best way to move forward, instead of maintaining a false image. Someone who is loyal to you will likely stay with you no matter what. Even if you lose a few employees, that may be what's best for the future.
Clearly Explain the Reason for Changing Their Hours
Whatever the case, give your employees a solid reason for the change in their working hours because it is going to affect their routine lives. If they are not convinced, they might start making assumptions, which is something you really don't want. Assumptions lead to complicated situations that are disastrous for maintaining a healthy workplace environment. Your employees must understand the reason behind the change and accept it with an open heart for it to make a positive difference.




About Complete Controller® – America's Bookkeeping Experts Complete Controller is the Nation's Leader in virtual accounting, providing services to businesses and households alike. Utilizing Complete Controller's technology, clients gain access to a cloud-hosted desktop where their entire team and tax accountant may access the QuickBooks file and critical financial documents in an efficient and secure environment. Complete Controller's team of  US based accounting professionals are certified QuickBooksTMProAdvisor's providing bookkeeping and controller services including training, full or partial-service bookkeeping, cash-flow management, budgeting and forecasting, vendor and receivables management, process and controls advisement, and customized reporting. Offering flat rate pricing, Complete Controller is the most cost effective expert accounting solution for business, family office, trusts, and households of any size or complexity.