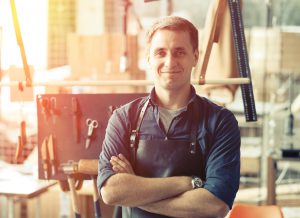 Tradesmen are people who trade something in exchange of another product or a fee. They gain profit by buying the items at wholesale rates and selling them off at higher prices that are mostly lower than the market rates. Some tradesmen also sell used products or collaborate with organizations that provide services by connecting them to customers.
Although tradesmen provide a benefit to customers and earn profit themselves alongside, they often fail if they lack efficient research. Here are 5 ways that gathering data will help tradesmen.
1. Effective Market Research
Researching the market for the products that tradesmen will be dealing in will help them in determining the profit ratio they will earn. Tradesmen sell new or used things lower than the rates of the market which attracts clients towards them.
Lack of market research will lead tradesmen in selling things at a lower or higher rate than the market. This makes customers doubt the quality of the product, which drives them to purchase the product from other sources.
2. Determining the Target Audience
If a tradesman sells used toys and markets it towards adults, they will definitely not attract any customers. Depending on the type of product a tradesman deals with and the kind of service they have collaborated to provide, a tradesman should know what kind of audience will want the product or require the service.
A thorough conduct of the target audience will enable tradesmen to market themselves successfully. Saving them time and money, it will attract the right customers and the chance of gaining low or no profits at all will diminish.
3. Financial Plan
Tradesmen have to decide the amount of finance they are ready to invest and gain profits. These are the things that a financial plan of a tradesman should include:
The total number of products that the tradesman will buy to sell forward
The desired amount of profit
The pay of any employees hired or collaborations that a tradesman might do, especially when he/she connects an organization to the desiring customer
Miscellaneous expenses like the travel expense in delivering the product to the customer
Determining the maximum amount of money that will be spent in buying the product will allow the tradesmen to save up funds as a backup, in case of emergencies. Estimate the amount of profit that you, as a tradesman, would earn over a single product.
Developing financial plans will enable a tradesman to stick to a budget without having to worry about any sort of bankruptcy. Bookkeeping records are another tool that can be utilized to keep track of the profits gained over a product.
4. Product Specification
If you are a home-based tradesman who sells off anything useless laying around in your household, product specification is not required. However, this is not the case with tradesmen who deal for a living and look forward to establishing a small-scale business.
Tradesmen who aim to trade a specific product or products are far away from losing their way because they know what to buy and sell. Therefore, specify the products that you will be dealing with and optimize the quality of that product. Not only will that improve the number of customers that opt to trade with you, you will be able to take your trading business up a notch.
5. Decide How You Will be Dealing as a Tradesman
Determine whether you will be dealing with products and then decide the kind of products you will be providing. Gather information on where you will buy these products from. This will help tradesmen in saving valuable time and money that will be spent on searching for the markets that sell the product they intend to trade with.




About Complete Controller® – America's Bookkeeping Experts Complete Controller is the Nation's Leader in virtual accounting, providing services to businesses and households alike. Utilizing Complete Controller's technology, clients gain access to a cloud-hosted desktop where their entire team and tax accountant may access the QuickBooks file and critical financial documents in an efficient and secure environment. Complete Controller's team of  US based accounting professionals are certified QuickBooksTMProAdvisor's providing bookkeeping and controller services including training, full or partial-service bookkeeping, cash-flow management, budgeting and forecasting, vendor and receivables management, process and controls advisement, and customized reporting. Offering flat rate pricing, Complete Controller is the most cost effective expert accounting solution for business, family office, trusts, and households of any size or complexity.
https://www.completecontroller.com/wp-content/uploads/cclogo_main-long-300x63.png
0
0
Complete Controller
https://www.completecontroller.com/wp-content/uploads/cclogo_main-long-300x63.png
Complete Controller
2018-09-07 11:50:53
2018-09-10 12:45:18
5 Ways that Gathering Data Helps You as a Tradesman