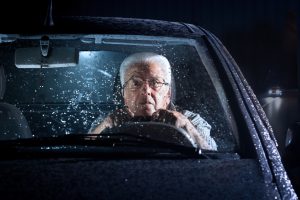 High-risk insurance policies are mostly made for drivers who are "less than perfect". If someone has a previous record of violations or accidents, they are likely to opt for high-risk insurance. Insurance providers may provide these options at higher prices although some companies do not even offer these services.
Auto insurance companies measure risk in a lot of ways and then decide whether or not they will provide you with an ideal insurance scheme or not. Although accidents and traffic violation tickets make you a risk, there lies a chance that bad credit or a lapse in your insurance coverage may leave you in a state of debt.
The risk of a person is what determines which company will provide you with their insurance scheme. None of the companies have the same policies or the same rates. In order to get ideal rates, compare auto insurance companies and opt for the one which provides you the maximum amount of coverage at the ideal rate.
We will show you what to expect as you search for coverage, how you can save the maximum amount of money on the policy you have opted for, and how to save even more in the future. First and foremost you have to consider if you are a high-risk driver or not. 

Most Common Categories of Drivers
Inexperienced Drivers: If a driver has been driving less than 10 years, they are known as inexperienced drivers. Most insurance companies imply a surcharge which is greater for those who are freshly provided with a license. The amount of surcharge eventually shrinks on a yearly basis as the driver becomes more and more experienced.
Young Drivers: Young drivers, especially those in their teens, have, by far, the highest amount of accidents. Therefore, the amount of insurance that is provided to these fresh drivers is greater. The classification of age groups is different for every insurance company but, if you are under 25, you can most likely expect to be dumped into the most expensive insurance policy.
Drivers with Black Marks on their Record: A single ticket or a minor accident is not much and it is mostly overlooked by all insurance companies. However, if you have multiple tickets or have been in a serious, major accident, you will have to opt for SR-22 insurance which requires you to pay more than average due to the black marks on your record. It does not make you high risk, but the trouble or damage that you may have caused does.
Drivers who are not Currently Insured: Insurance companies make assumptions that you are riskier and have been driving without insurance if you are attaining a driver's license without insurance, even if you are not.
Drivers with Bad Credit: Drivers with a poor credit-based insurance history tend to have filed more frequent claims.
High-risk Auto Insurance Companies, What they Cost, and What you should Expect from a Non-Standard Policy
As a high-risk driver, you will not fall into the category of simple drivers. Therefore, you'll have to opt for something that falls into a category of the kind of driving that you present. The drivers who have very few or no violations, a minimum amount of claims, good credit and a continuous insurance history most often get better rates as they pose less risk of damage. Preferred drivers who are older and married also tend to get more discounts.
High-risk drivers can get standard policies at a higher rate from a traditional insurance company. Another option is to opt for a non-standard policy which has some restrictions attached to it. For example, who can drive the car or the amount of coverage that you can buy.
Non-standard markets draw both small, niche companies and big companies as well. They make up and represent approximately one-fifth of all private insurance companies. A few insurance companies that sell high-risk auto insurance policies are as follows:
The General, A Subsidiary of American Family Insurance
Access Auto Insurance
Infinity Insurance
The negative aspect is that you will eventually end up paying more for a high-risk driver. However, if you are not, do not hinder yourself in opting for insurance as you will definitely get lower rates comparatively. For instance, a website analysis found that, on average, drivers will be paying 76 percent more after a conviction of drunk driving, 66 percent more if they have poor credit and 36% more for two speeding tickets.
The good news is that you will probably be saving more money by comparing car insurance rates than a standard driver would because you will be starting from a much higher rate to begin with.
If you opt for a non-standard policy, expect the following things:
You may have limits on who can drive your car: Some non-standard auto insurance policies will allow you to cover only specific drivers whom you have named in your policy. If someone gets into an accident in your vehicle and they are not listed on your policy, your insurance may not cover that loss. Alongside, there is a possibility that your insurance company may exclude some family members, often those who are under 25.
Your coverage may be reduced in some circumstances: There is a chance that you may face what are known as step-down provisions that will reduce the amount of liability coverage if someone who you have not named on your policy is driving your car.
You may miss the little extras: Even if you fall into the category of a safe driver, there is a chance that you may not have a vanishing deductible or accident forgiveness if you opt for a non-standard policy.




About Complete Controller® – America's Bookkeeping Experts Complete Controller is the Nation's Leader in virtual accounting, providing services to businesses and households alike. Utilizing Complete Controller's technology, clients gain access to a cloud-hosted desktop where their entire team and tax accountant may access the QuickBooks file and critical financial documents in an efficient and secure environment. Complete Controller's team of  US based accounting professionals are certified QuickBooksTMProAdvisor's providing bookkeeping and controller services including training, full or partial-service bookkeeping, cash-flow management, budgeting and forecasting, vendor and receivables management, process and controls advisement, and customized reporting. Offering flat rate pricing, Complete Controller is the most cost effective expert accounting solution for business, family office, trusts, and households of any size or complexity.
https://www.completecontroller.com/wp-content/uploads/cclogo_main-long-300x63.png
0
0
Complete Controller
https://www.completecontroller.com/wp-content/uploads/cclogo_main-long-300x63.png
Complete Controller
2020-03-16 23:56:49
2020-03-17 11:04:57
Even Good Drivers May Be Hampered by Stigma of High-Risk Insurance